Aim: To specify your own suggested amount options on the donation page.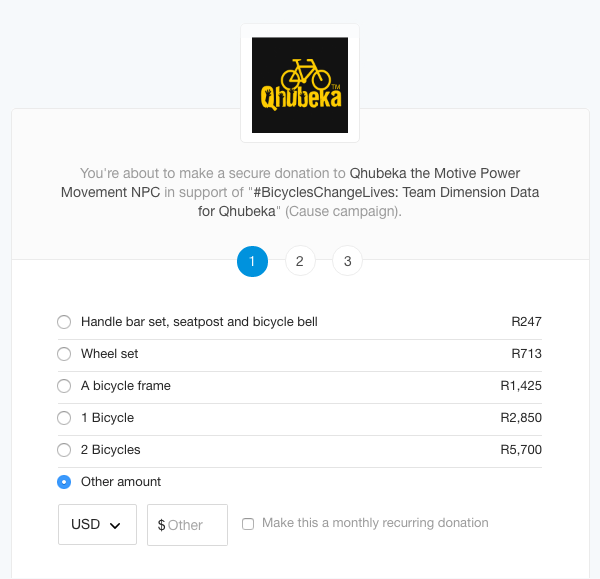 Select the "Charity campaigns" tab of your charity account and create or edit a campaign page. Click on "Add" below "Fixed amounts (optional)" to add a suggested fixed amount, currency and frequency of your choice, and add a description per option.
Recommended: To enable the donor to donate their own amount, check the "Also allow the donor to specify their own amount" box.
To view the created fixed amount options, log out of your charity account and visit your charity campaign page, then click on "Donate Now".
Fixed amount options are popular for quantifying specific needs of a campaign, for example, sponsoring a student, "adopting" a rhino or donating meal vouchers, and enables the donor to contribute to your campaign in a specific, understandable way.
Tip: In the description field, explain the outcome that a donation with that specific fixed amount option will have, eg. "Provides 1 bicycle to a student" or "This option enables us to...".
Note: While donation amounts can be specified, the fixed donation amount option is to be used for donations only, and not to sell products or services.